House vs. Commercial – Some main parameters to look for when browsing vinyl floors include: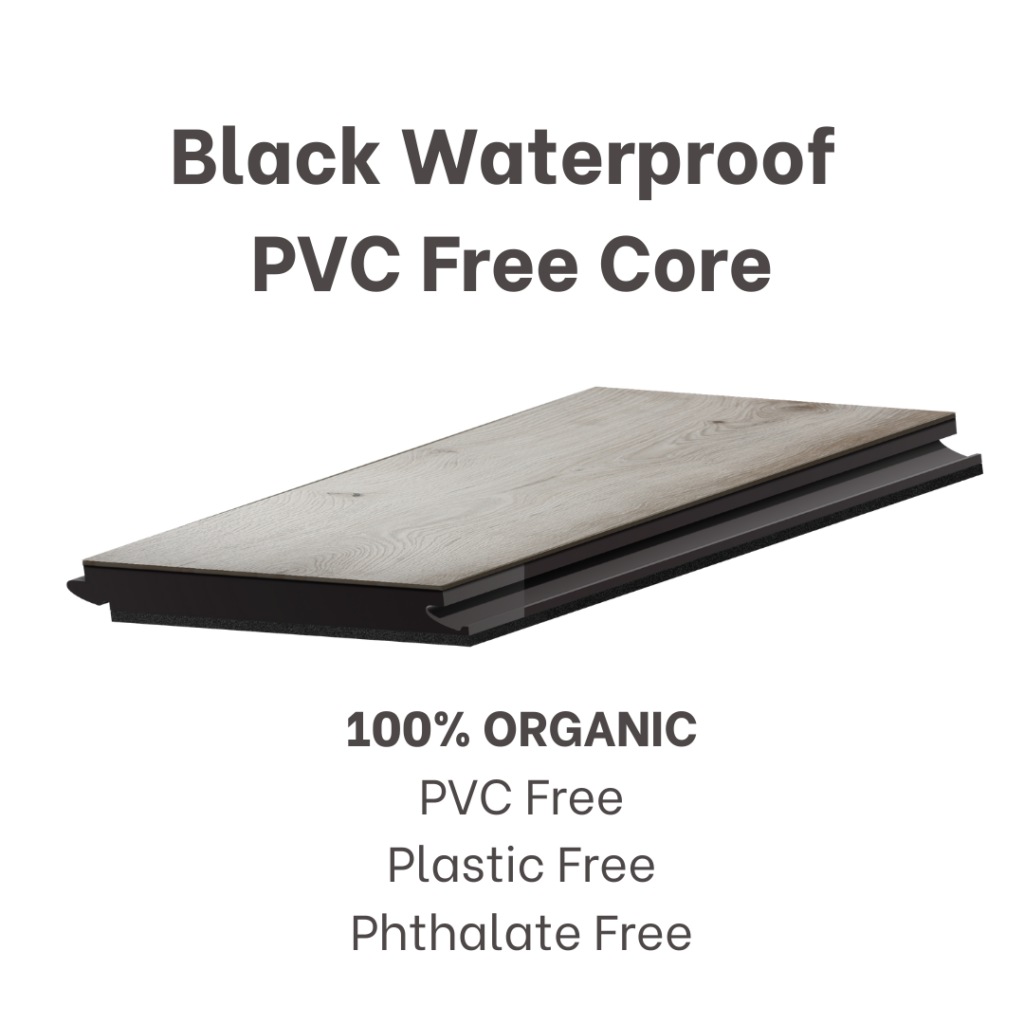 The

Construction

is

Waterproof Solid Polymer Core (SPC)

SPC flooring (solid polymer core sometimes known as rigid core, stone plastic composite or even MLF) is one of the better quality luxury vinyl products and has captured the imaginations of consumers because it is waterproof, offers great performance and outstanding visuals, all at affordable prices.

The

Underlayment

is

Attached Premium 1.5mm IXPE Foam

IXPE is a premium acoustical underlayment made up of sound dampening high-performance cross-linked foam with an overlapping film for extra moisture protection at its joints. The extra fine foam offers advanced moisture protections and shock absorption.

The

Finish

is

Ceramic Bead

It is primarily small ceramic beads that are combined with the polyurethane coating to offer a high resistance to scuffing below the surface. The beads perform a wear resistance function thus reducing the erosion of the polyurethane which gives it the floor shine.
EIR is a method used by manufacturers to create the appearance of wood grain similar to real hardwood. We recommend flooring that underwent the EIR process, since it intensifies the texture, depth, and appearance of the floor.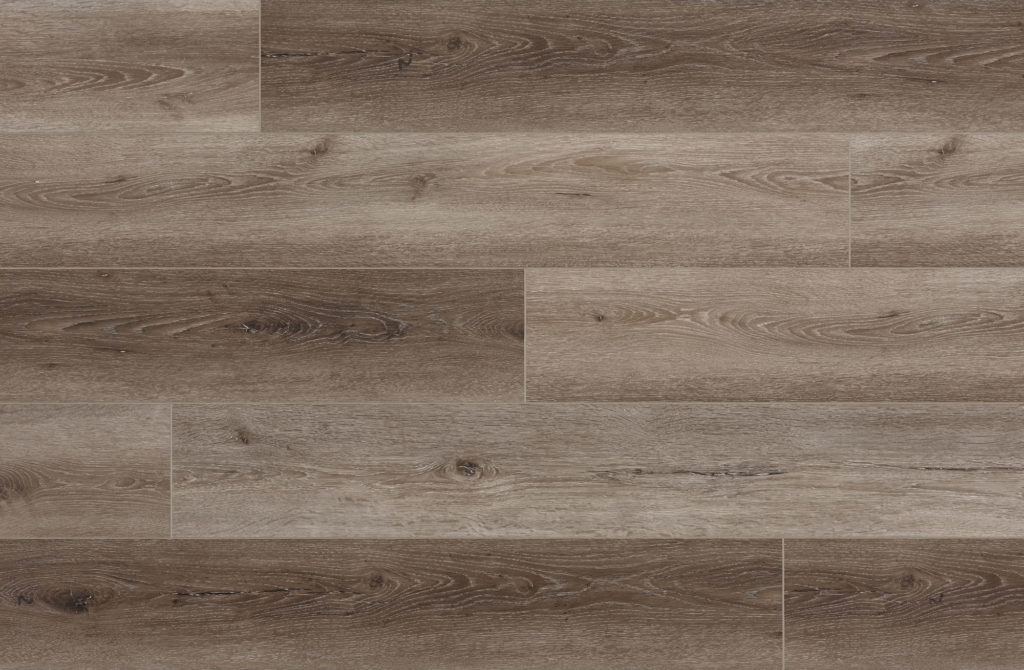 AC4 Class 32 Flooring Rating
The AC4 Class 32 Flooring Rating is rated durable for domestic and general trafficked commercial spaces such as offices, cafes, salons and boutiques or residential spaces. This makes this rating very essential when browsing floors.
Layer Thickness Tips
Pay attention to the wear layer thickness in relation to the space it occupies.
Residential projects or households, heavy foot traffic, pets should stay in the 12-mil-20 mil.

For commercial projects, stick with a 20-mil wear layer for the best protection possible.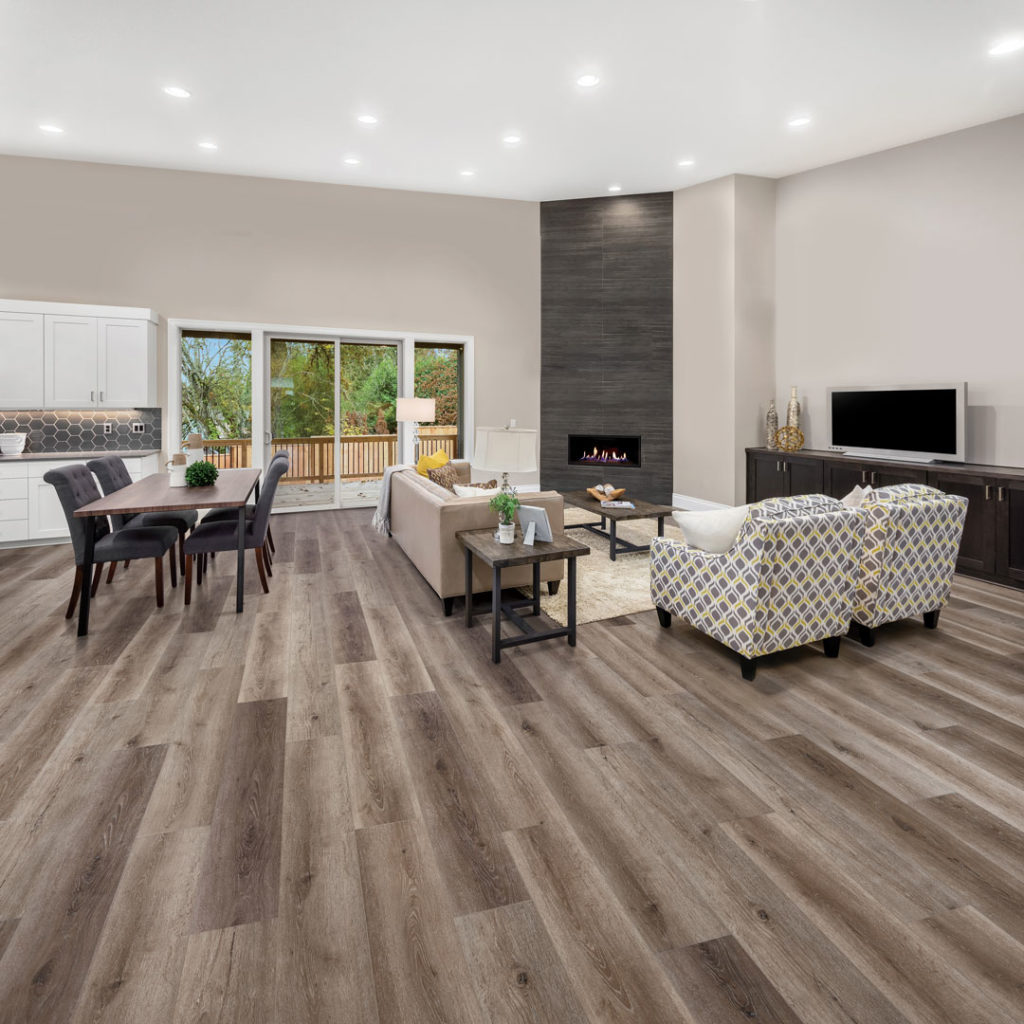 When choosing a vinyl floor, you need to do your research and compare your options within your conditions. Will there be heavy foot traffic through the area? Will your family and pets occupy this space? Do you prefer for the room temperature to be below 70 degrees Fahrenheit? Hardwood vs. engineered? All of these details are essential when choosing the right floor for you!